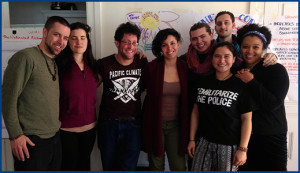 Our core training team works together to design Wildfire programs and serves as a group from which we build teams of 2-3 facilitators for processes we carry out. out. Our core training team works together to design Wildfire programs and serves as a group from which we build teams of 2-3 facilitators for the processes we carry out. Facilitation teams then design curricula that match the needs of the groups with which we work and stick with their groups for the duration of the process. 
Ileia Burgos is a Wildfire core trainer and an ally organizing residents in the Rockaways around disaster preparedness and a community-led recovery from Hurricane Sandy. Ileia began as a youth environmental activist-artist at The Point CDC and later worked  as an education organizer at Mothers On the Move in the South Bronx. She has worked as an organizer for MoveOn, field manager for the Fund for Public Interest Research, and as an anti-discrimination trainer with LGBT youth at Project Reach. Ileia is part of the Without Walls Educators Collective and teaches at high schools throughout New York City.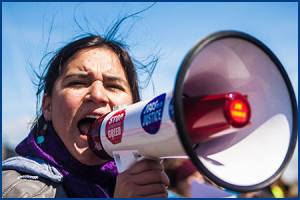 Sofia Campos is a commitment to sustainable, transformative social justice movement for the sake of our beloved community and liberation. Born in Peru and raised in California, Sofia became involved in the immigrant youth movement after discovering she was undocumented in 2007. She served as Board Chair of United We Dream from 2011-2014 and recently earned her Master's in City Planning degree at MIT. As part of Improving Dreams, Equality, Access, and Success (IDEAS) at UCLA, she organized for the federal and California DREAM Acts, and the Right to Dream campaign for administrative relief. In 2011, the CA Dream Act passed and in June 2012, President Obama announced Deferred Action for Childhood Arrivals (DACA). Over half a million immigrant youth, including Sofia, gained work permits and safety from deportation because of this immigrant youth victory. La lucha sigue.
Samantha Corbin  is the actions director for The Other 98% and a non-violent direct action trainer with The Ruckus Society. She has coordinated many affinity-group direct actions including banner hangs, blockades, and street theater actions; large-scale mobillizations including the 5,000-strong Powershift 2011 and many Occupy Wall Street events. Samantha specializes in developing and delivering scaled trainings programs for tens of thousands of people including the 99% Spring and the noKXL pledge of resistance.
Yotam Marom is an activist, organizer, educator, and writer based in New York City and the founder and director of The Wildfire Project. Back in the day, Yotam organized in his high school and joined the anti-war movement, was part of a student strike at McGill University, and helped lead an occupation at the New School. At the same time, in kind of a parallel universe, Yotam was a leader in an old-school Jewish socialist youth organization, where he learned all his democratic education tricks and the importance of groups. He lived in a commune for five years, mentored youth, spent time teaching in a Palestinian school, and helped start an educational collective in NY. Eventually, Yotam wound up in some of the precursors of Occupy Wall Street and was fortunate enough to play some central roles in that. He was later involved with Occupy Sandy, and helped start other movement projects like If Not Now and Flood Wall Street. Yotam is also somewhat of a musician, has fantasies about starring in a Broadway production of Les Miserables, and is constantly scheming to be a stand-up comic for just one glorious night. His writing can be found at www.ForLouderDays.net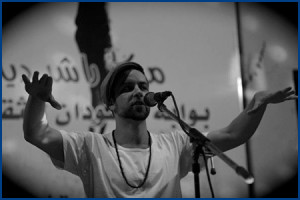 Luke Nephew is a student of the people and an artist for liberation. He organizes against white supremacy, police brutality, misogyny, homophobia, xenophobia and all types of violence. He is an artist educator who has worked all around NYC and the world creating Circles of Peace to resist oppression and struggle for dignity. He performs his music and poetry inside and outside of prisons. Luke is the Co-Founder and Artist Educator for The Peace Poets, a grass-roots global initiative to connect and inspire communities of young people all over the world to create art and live lives that increase peace and justice. He has also served as an Artist Educator at El Museo del Barrio; as a Youth Mentor and Teaching Artist for Urban Word, where he has facilitated workshops across New York City schools.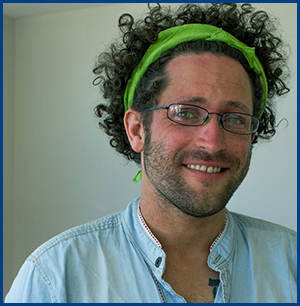 Joshua Kahn Russell is a trainer with the Ruckus Society, Actions Coordinator with 350.org, and has trained thousands of activists. Joshua has written and edited numerous books, most recently Beautiful Trouble with Andrew Boyd (O/R Press 2012), and Organizing Cools the Planet: Tools and Reflections to Navigate the Climate Crisis, with Hilary Moore (PM Press 2011), and the forthcoming Lines in The Sand, (Between the Lines Press 2013). Joshua was the lead trainer for the Tar Sands Action protests against the Keystone XL Pipeline. He has helped win campaigns against banks, oil companies, logging corporations, and coal barons and has worked with a wide variety of groups in a breadth of arenas, from local resiliency projects, to national coalitions, to the United Nations Climate Negotiations.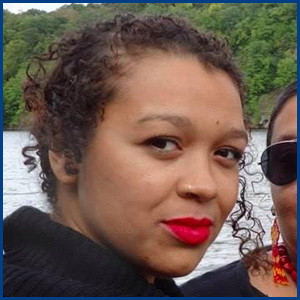 Deirdre Smith Shabaaz is the Strategic Partnerships Coordinator at 350.org. Her work has focused on solidarity organizing, training, and movement building. Deirdre started her work over a decade ago in Los Angeles just before returning home to New Mexico to do Environmental and Economic Justice work, as well as leadership, team, and network development through training. In 2012 after supporting the creation of a still thriving statewide-wide network, Deirdre helped launched and build 350.org's National Divestment Campaign. Today, she leads 350.org's Reinvestment work in the US, leads transformative movement building trainings, and advises strategy and leadership development for multiple divest/reinvest teams, and organizes for resilience with black community in Oakland. Deirdre's passion is to support and build strategic alignment between Economic, Ecological, Racial and Climate Justice groups on economic transition work from the lens of Black Resilience in solidarity with low-income (high-outcome) and communities of color. Deirdre is currently coordinating an innovative collaboration between the Divestment Movement, Climate Justice Alliance's Our Power campaign sites, and several other partners working on a trans-local Reinvestment strategy, to move resources and support toward a transition to just and clean economies and building collective power at the frontlines of poverty and pollution.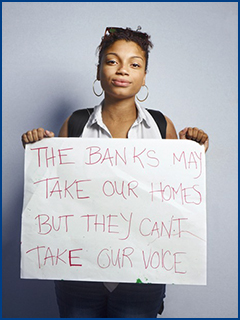 Nelini Stamp is the Director of Strategic Partnerships and Youth Engagement for the Working Families Organization which is backed by labor and community based organizations. In 2008 Nelini joined the New York Working Families Party staff in, working on a numerous amount of electoral campaigns across New York State. In 2011 Nelini's work on the ground at Occupy Wall Street helped bridge the gap between labor, community based organizations and Occupy. In 2012 Nelini help start the Dream Defenders, focused on organizing and training youth in non-violent civil disobedience, civic engagement, and direct action.  Currently, Nelini's focus of work is leveraging community and political climate for statewide offensive issue work around economic issues.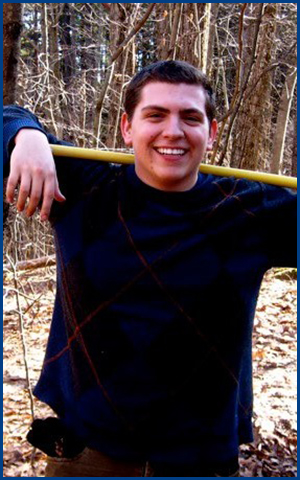 Michael Strom is an organizer and educator living in New York City. He works with a number of social justice education projects that support young people to name the injustices they see in their lives, cultivate the knowledge and skills to challenge those injustices, and learn to tell their stories in the process. Michael came into community organizing and justice education through NYC-based queer and anti-war student movements. His organizing journey has included standing up to exploitative developers in the Bronx, fighting for just sexual assault response policy, and shutting down foreclosure auctions with song. Currently, Michael is working to confront the criminalization of people of color and LGBTQ people with the Justice Ministry of New Day Church in the Bronx, NY.
*** Beyond our core training team, Wildfire is honored to have worked with a number of other incredible trainers, organizers, and allies as part of a broader team in Far Rockaway: Greg Horwitch, Camila Ibañez, Diego Ibañez, Tamara Shapiro, Andy Smith, Brett Goldberg, Amy Weng, Messiah Rhodes, Michael Premo, Shlomo Roth, and Jenny Akchin.