Below are the groups the Wildfire Project has had the opportunity to work with so far, and which it will continue to support and connect beyond the training process.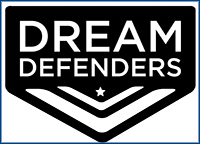 Dream Defenders is an organization of young people fighting for equal opportunity in the state of Florida and beyond.With membership primarily based in youth, students, and young adults of color, Dream Defenders confronts conflicts that face a generation coming of age through a system that criminalizes, incarcerates, deports, profiles, and oppresses communities of color. Emphasis is placed upon relational organizing, political education, leadership development, and training  in strategic direct-action organizing. Dream Defenders promote the creativity of its membership to translate forward-thinking values and power-building into cultural phenomena through mediums like art, fashion, and hip hop.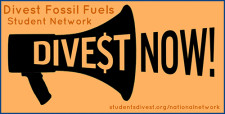 The Fossil Fuel Divestment Student Network (DSN) is a youth-led organization working for a just transition away from fossil fuels at over 60 universities across the U.S. The DSN is uniting the thousands of students working on fossil fuel divestment, developing leaders and winning campaigns through skills training and political education, and building a bridge for students to continue organizing long beyond graduation. The DSN is excited to work with the Wildfire family to build power and break down the barriers between climate, racial and economic justice organizing.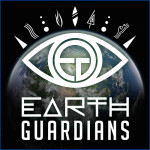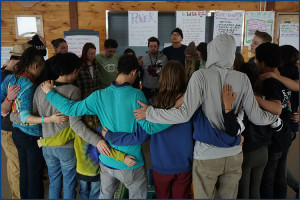 Rising Youth for a Sustainable Earth (RYSE) – The millennial generation will be the most impacted by the effects of climate change, but often find themselves left out of leadership roles in addressing this crisis. Rising Youth for a Sustainable Earth (RYSE) is working to change that. The RYSE Youth Council is a diverse group of solutionaries ranging from middle school to college age across the US and Canada, leading a movement for climate solutions. These young leaders are coordinating direct action, empowerment trainings and community solutions, while establishing youth as a crucial voice in the movement for climate justice. As the principal decision makers for the RYSE movement the Youth Council is guided by a Wisdom Council that includes Van Jones, Winona LaDuke, Nahko Bear, and other mentors. By disrupting the status quo of climate leadership, RYSE brings fresh inspiration to a cause in urgent need of new ideas.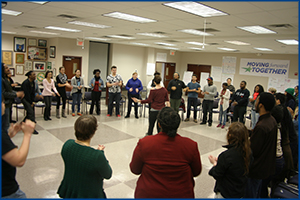 The Ohio Student Association (OSA) engages in values-based issue & electoral organizing, nonviolent direct action, advocacy for progressive public policy, and leadership development. The OSA fights for educational justice, based in the belief that every child in Ohio has the right to quality public education from Kindergarten through college. On campuses and communities across the state of Ohio, OSA organizes young people to build local and statewide independent political power.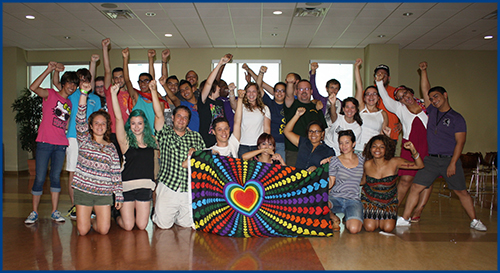 GetEQUAL is a national grassroots social justice network working to empower the lesbian, gay, bisexual, transgender, and queer (LGBTQ) community and allies to take bold action to demand full legal and social equality, and to hold accountable those who stand in the way. GetEQUAL envisions a society in which LGBTQ people experience equal protection under the law, and are free from cultural and social transphobia/homophobia, without caveat or compromise. To that end, GetEQUAL inspires and equips the LGBTQ community and allies to fight back against discrimination in a way that builds power and personal agency, encourages LGBTQ people to push forward progressive change as equals, and to build bridges with all who struggle for justice and dignity in their lives.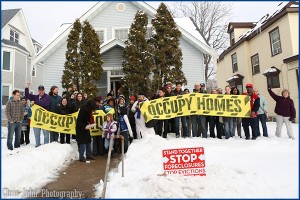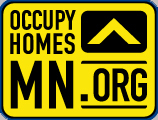 Occupy Homes MN (OHMN) is a grassroots, member-led organization that seeks to build power in Metro Twin Cities neighborhoods highly impacted by the housing crisis. By mobilizing communities around foreclosure, eviction, and public land rights — with an emphasis on leadership development, and fostering a culture of resistance through non-violent direct action — OHMN strives to transform Minnesota's approach to housing. OHMN is a member led organization of the Occupy Our Homes national network, the Home Defenders League, MN Neighborhoods Organizing for Change, and the Right to the City Alliance.
A state-wide coalition of CUNY and SUNY campus organizers founded in 2011, New York Students Rising (NYSR) works to build power for students across New York State. NYSR organizes for concrete wins that directly benefit the lives of working class students and students of color by fighting for free higher education, combating budget cuts, organizing around student debt, and pushing for faculty diversity. The Wildfire Project launched its Group Process with NYSR  in July 2013, working to support long-term planning, build capacity, sharpen the organizing work on the ground, deepen politics and skills, and strengthen NYSR as it continues to grow the student and youth movement in the US.
Occupy Our Homes Atlanta (OOHA) is a grassroots, member-led organization that seeks to build power in Metro Atlanta neighborhoods highly impacted by the housing crisis by mobilizing communities around foreclosure, eviction, tenant rights, and public land rights. OOHA is a member organization of the Occupy Our Homes national network, the Home Defenders League, and the Right to the City Alliance. The Wildfire Project has facilitated a full Group Process with OOHA – including three weekend-long seminars combining political education, organizing training, leadership development, group-building, organizational development, and direct organizing support – and now maintains communication for long-term support.

Far Rockaway Wildfire is an emerging group of front-line community members in Far Rockaway, Queens organizing in the wake of Hurricane Sandy. The Wildfire Project worked with Occupy Sandy activists, local residents, and other organizations to support the development of a community-led organizing group. The group has grown steadily, gone through countless hours of political education and training, taken steps in formalizing its organizational structures, and launched actions and campaigns to fight for a community-led recovery process. Far Rockaway Wildfire was the first group the Wildfire Project had the privilege of working with and is an example of a jumpstart process; members of the Wildfire team and a strong group of allies are still connected to the group.
*** The Wildfire Project is in dialogue with a number of other groups in a variety of movements across the country, focusing on different issues such as housing justice, student power, climate justice, mass incarceration, and others.